Very happy with service and all staff. So friendly and informative. I will be returning for my electrical goods. Thank you!
- Ms Armstrong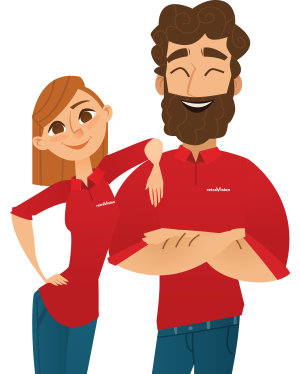 After very poor service and incorrect advise from HN it was a pleasure to be attended to by Wade (i think). He said he had only been working with you for about 5/6 weeks. Nothing was too much trouble. We were only making a small purchase of $300 but unlike HN where i was continually told i couldn't expect much from 'those cheap tv's' Wade assisted in allowing me to attach a hard drive i had brought up to specifically try. Anyway again top service, so much so we will be changing from regular HN customers to RV
- Mr & Mrs Page
Love the layout, cleanliness, aroma and huge choice at your store. No pressure but lots of help from staff. I will certainly be back and highly recommend your store. Thank you
- Mrs Phillips
Thankyou to James Mortimer for outstanding service. Calm, knowledgeable and competent. I returned specifically to purchase our fridge from him. Please ensure he is aware of his great service
- Ms Cameron
Today we bought a television from you guys and Mick Wickham the salesman was fantastic ,his knowledge about the product was second to none. Apart from that he gave us his personal number if we needed help. Which at our age was a blessing. We answered our calls and even came around to help us out. Outstanding service.!
- Mrs Bristow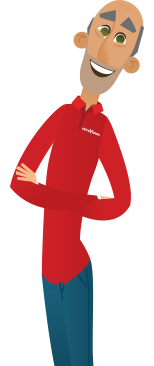 Just wanted to express my gratitude to staff, especially Timon, for assistance with tv's and all things technology.
This is my second time dealing with the team at Osborne Park, and staff have given freely of their time, expertise and patience, all without any hard sell. Thanks. I'll be back!
- J Maltman
I am writing to you concerning one of your amazing staff members...her name is Talitha.
I can't begin to describe how lucky we have been to have her look after us with our Fisher and Paykel Dishwasher that had broken down 1 day after the warranty had expired.
This lady has been such a tremendous help towards solving our problem. She has been in touch with us over the last week and her phone calls always checking up to see how the progress is going and to see if we had heard from other parties that were meant to contact us and never had.
She showed such a professional approach to our enquiry. If she was working for me she would be deserving of an award for her service skills.
I have been in retail myself for many years. I wish all the service staff were as helpful and polite and went out of their way even when they were meant to be on their way home .
She has excelled in her customer service and you should be very proud of such a fine lady working for your company.
I would like to see her promoted and rewarded for her excellent service that she has given to myself and my husband over the last week.
Good on you Retravision, I will be making sure that I get the word out there that the service coming out of your store is second to none.
Thanks so much for all your hard work Talitha, we really appreciate it...I just wish there were more people out there in the retail industry as great as you!
- J Stemp
I will definitely shop there again rather than any other store,
I thought the customer care was excellent, and will pass my experience on to family and friends, thank you,
- Ms Carroll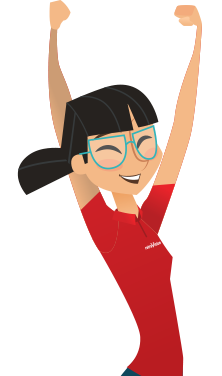 Firstly thank you for your message. The tv I bought unfortunately did not look quite right im my cabinet it was a little bit too small.I returned to your store on the off chance of upgrading another 2ins. I had no great expectations of achieving this at all. The first person I encountered was Shirley your 2 ic. I explained the problem and with no hesitation she replied we will upgrade you. I was completely blown away with the service I was afforded by Shirley (Retravision). Thank you from a very happy customer.
- Mr Lamont
I always enjoy shopping at Retrovision and being looked after by my very capable friend Mary - the reason i keep coming back to Retravision when I require good service. Several members of my family also are constant happy clients at Retravision :)
- Mrs Holt
I went to many stores yours was 1st on list.....i will let you know my decision to buy at your store came down to not only price but your staff.they were all so pleasent.very helpful and a special mention to karis who looked after me...you should be proud of your staff.i will be recommending store...so thank you
- Ms Ord
We were both very impressed with the young fellow that served us, Wade, he was confident, polite, sense of humour.....On 2 separate Saturdays we have been to other retailers in Busselton, at the Good Guys one young fellow said he couldn't help as he was sweeping the floor, and just continued on sweeping, at Harvey Norman we waited for over 20 minutes without even being acknowledged....so hold onto Wade, you have a winner....Sue and Tony Kay
- Mr Kay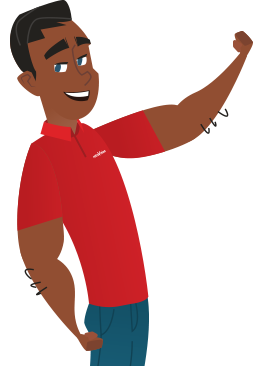 Thanks for the great service, I will make sure we pop our heads in for anything else we buy. You have a great weekend
- Mr Harrison
I am writing an email today to talk about the customer care that I received at Busselton Retavision today 13/02/2017. I was assisted by Phil and Wade both of whom were friendly courteous happy to help but not overbearing and answered all of my questions no matter how silly they seemed. Wade despite knowing I was not going to be purchasing my big ticket items such as television, fridge and microwave oven until the completion of my build in October this year was happy to assist me in any way he could. Putting the television on to a children's channel to entertain my 3 yr old so I could browse in peace. Providing unbiased information regarding the products you stock and the advantages/disadvantages of each product related to my needs. He was friendly approachable and informative even giving me advice on some of my issues with existing products, I now feel bad were not purchased from yourselves. The customer service I received today at Retravision was excellent, the staff are friendly and approachable easy to talk to. The Busselton staff are a credit to your organisation. I have made several purchase with your organisation since moving to Busselton a over a year ago and have been happy with service received on each occasion and am looking forward to coming back and taking to the Busselton Team when my house is completed. I gave feedback to the manger on duty Brian at the time as I feel it is important for staff to know that what they are doing is appreciated and for those services to be recognised by an organisation.
- Heidi
Both my husband & I would like to say a Huge THANKYOU to all your staff, including café Panini staff. Excellent Service & Product knowledge. A pleasure to shop at Retravision.
- Mr and Mrs Shales
You're welcome! We recieved exceptional service not found elsewhere. If you ever need a happy customer endorsement, be sure to let us know! See you for delivery next saturday.
- Ms Holland
Thanks, David. Your salesperson was excellent and very knowledgable, be it a blender, TV or vacuum clear, Skylar knew his stuff. He was polite, professional and most importantly to me, not pushy. Looking forward to my next visit. Cheers, Les
- Mr Lowe
.. Like I mentioned the last time I received this text.. Fantastic!!
Retravision is now our 1st point of call .. Today we bought a portable a/c & a Tomtom.. Michael Cole serviced us this time but the interaction between Jai and the manager .. I forgot his name (sorry) was 2nd to none.. My husband didn't even want to price compare today ??.. Thanks again Great customer service
- Mrs McShane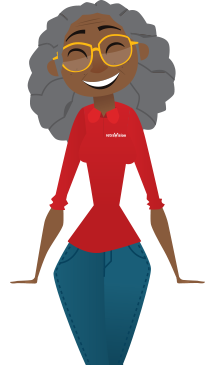 Thanks for your service and value. We need to let you know that Chris, your young computer and TV salesman, was extremely helpful, curteous and professional with us, and he assisted us in making our purchase choice. But we also need to thank another member of your staff, who was also incredibly influential in our choice of TV today, who presented as being very honest and caring. We don't know his name, but he was also young, slim, with dark hair. We also dealt with several of your female staff over the last two days, and found them really helpful and friendly - especially the girl who just came over from Supacheap. Please pass on our thanks to all the staff who assisted us. We are very loyal customers, having spent perhaps more than $20,000 over the last ten years with The Good Guys in Osborne Park. However, things change, you guys are much closer and much better value right now. If we can continue to enjoy the same level of service and value from your store that we've experienced over the last two days, then we'll not only continue to buy from you, but we will also recommend you to our friends, family, and our police and nursing colleagues. Thank you very much.
- Dunx Bee
Just let you know we went to your store as from ist phone call good then your staff were incredible and gave right discount right through to dispatch entire experience was amazing
- Mr Danks
We appreciate your feedback, email us at [email protected] and tell us about your customer experience with Retravision too.
Read more of our latest reviews!